Ahhh… every Christmas, birthday, it is hard to see the cute wrapping paper is throwing away.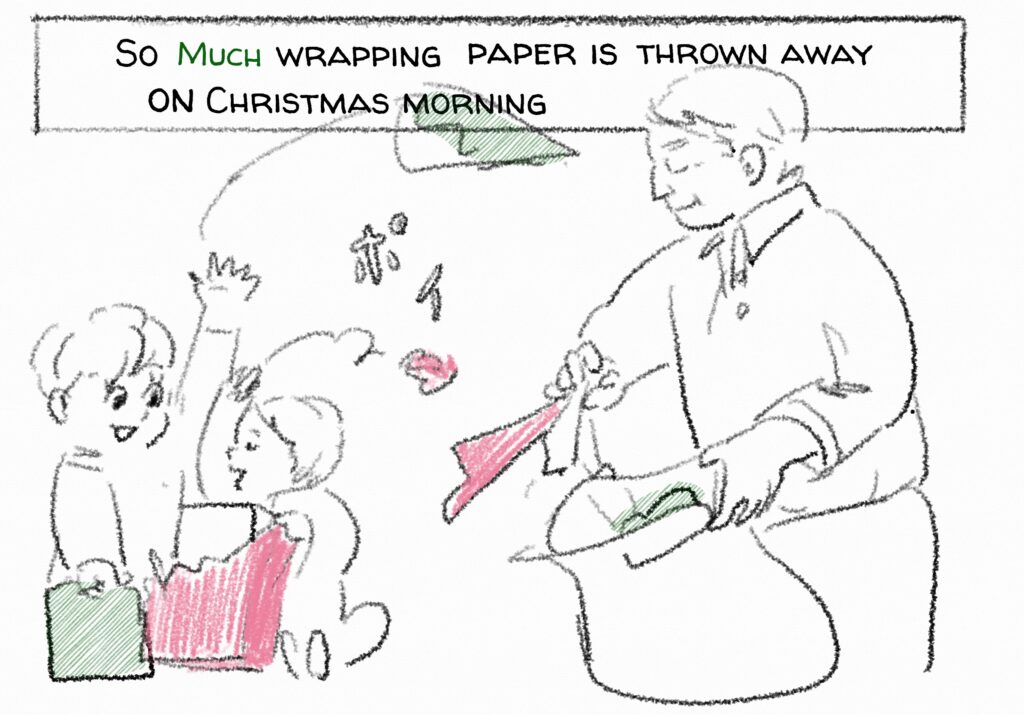 I tried do origami using the wrapping paper. But hard to make crisp fold.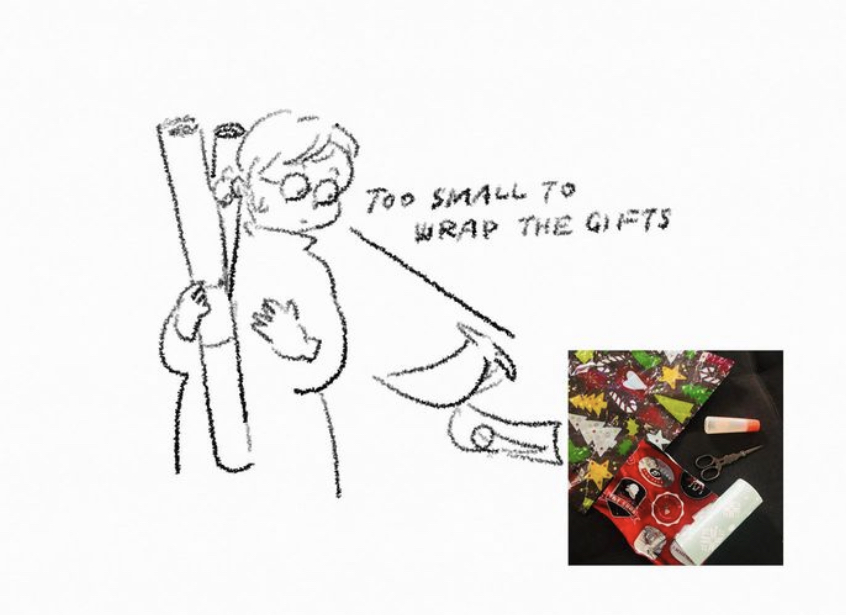 I made bow ribbon topper out of the used wrapping paper. It is cute but the paper topper also will be throwing away after 1 time use.
I realized the wrapping paper has grid line on the backside.
so I cut along the simple shapes like square and triangle, then use as patchwork materials.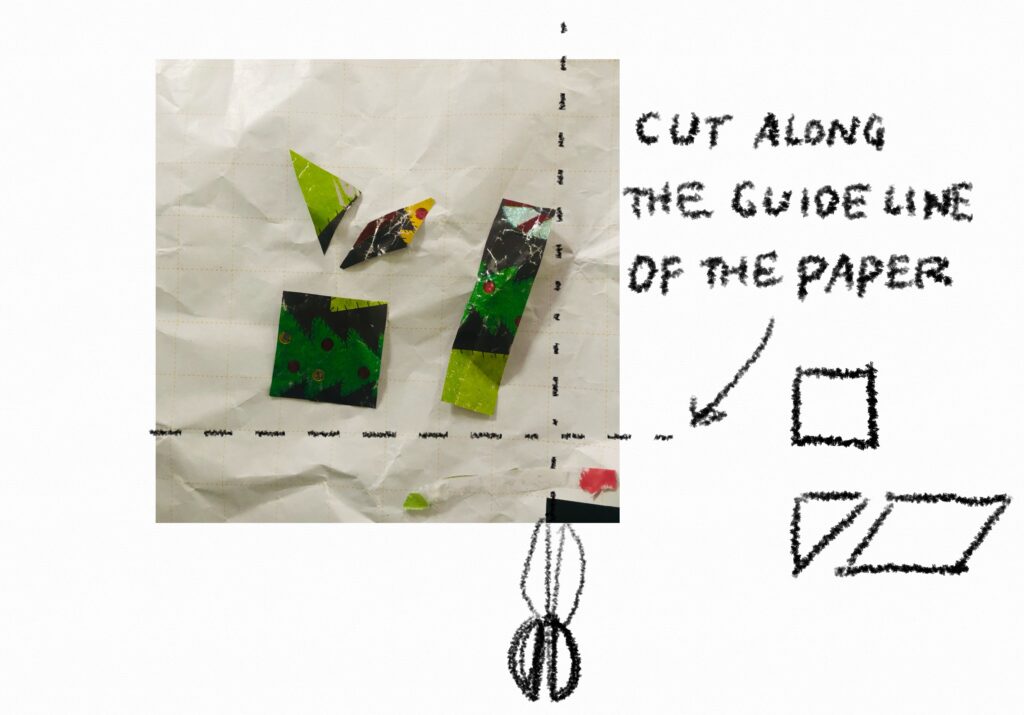 Then glue wrapping paper parts onto the some square paper.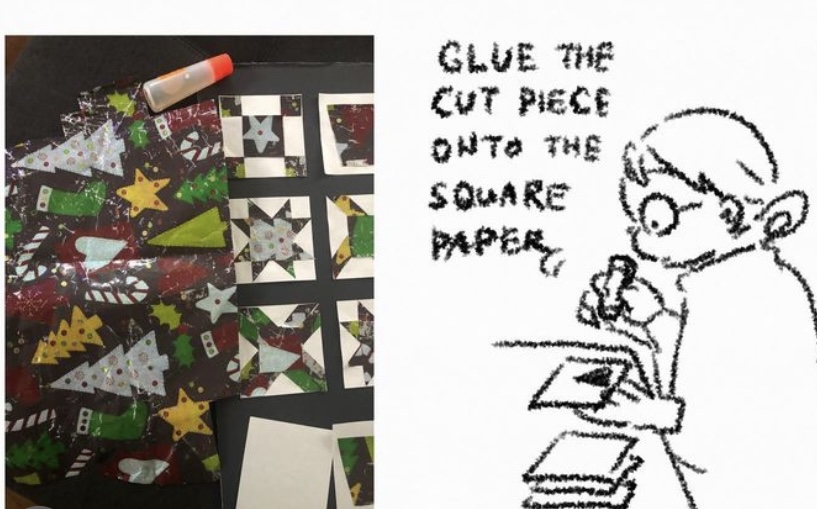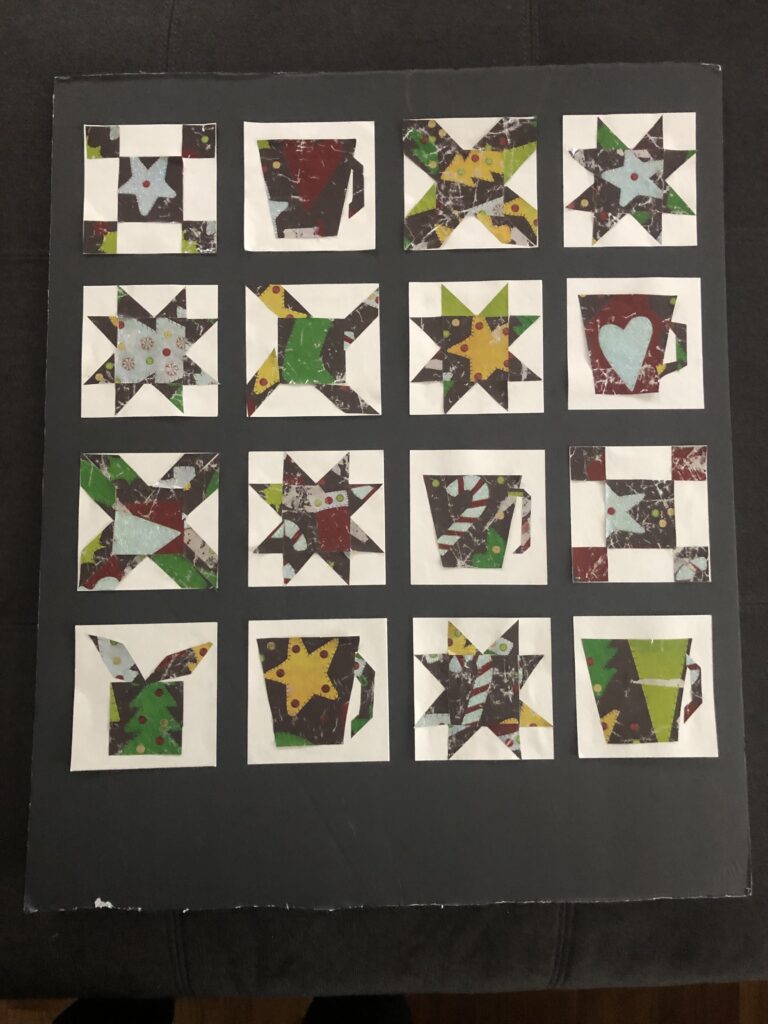 Done!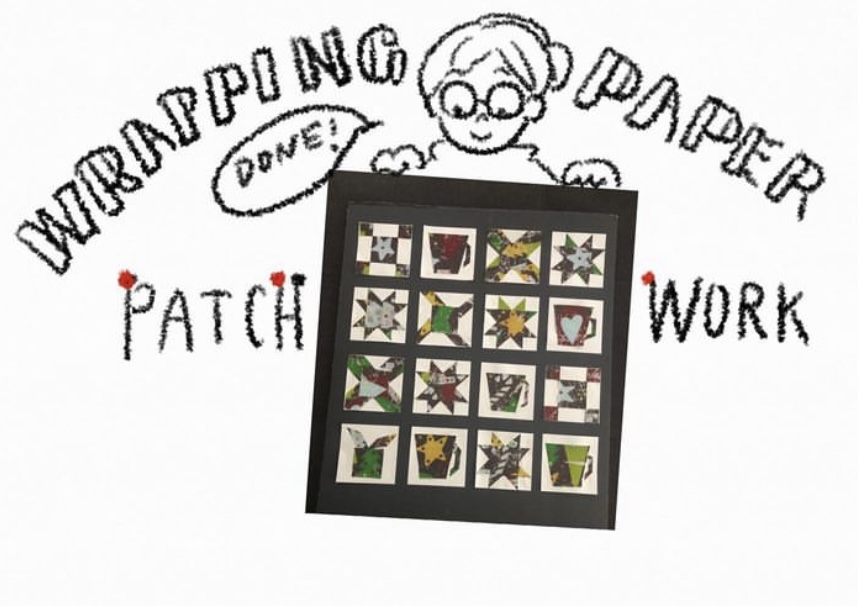 Now flame it, hang on the wall.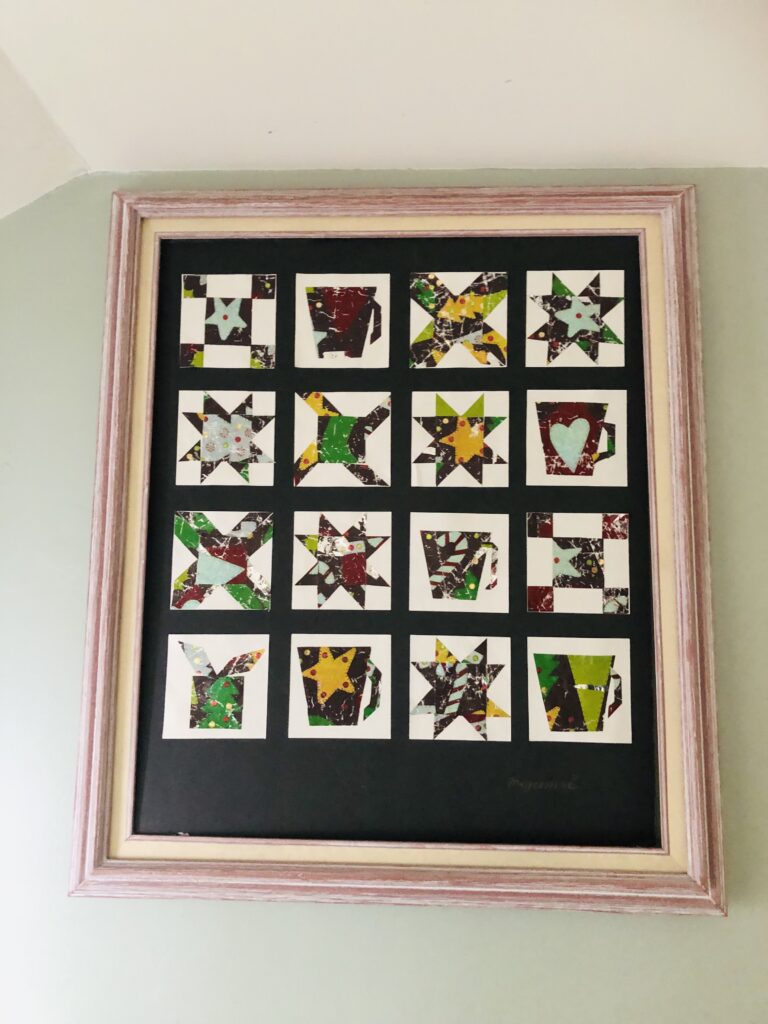 This paper patchworking art is simple, repeatable work. It is too addictive to stop making it.
Happy up cycling!